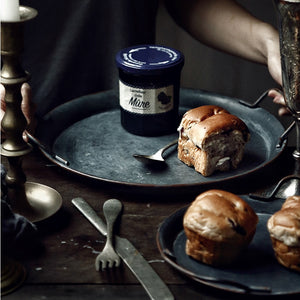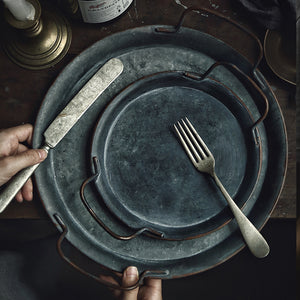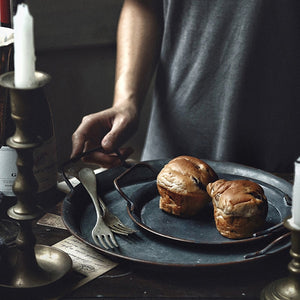 Retro Metal Plate With Handcrafted Handles
Shape:Round
Material:Metal
Pattern:Solid

The iron process is not made of stainless steel. Although it has an anti-oxidation coating, it needs to be used with care. It should be placed in a dry and ventilated place. The washing pH should be between 11-11.5. If it is scratched, it can be slightly polished with toothpaste. If you have tea stains, you can wash them with lemon juice or vinegar.
Item name:round tray, metal tray, decorative tray

Stained, shabby, distressed

Design:Round tray with handles

Disk type: Flat plate

Shape: Round

Material: Iron Craft

Size: S-diameter 20*20cm, Height 2.2cm, L-diameter 30*30cm, Height 3cm

Application: home, church, wedding, party,cafe,kitchen

Usage: home serving tray, decoration tray

Note: Iron craft products are purely hand-made. Due to different methods and batches, there will be uneven color in the products.